recipe: the fastest curry in the world
Vegan can be so simple: a quick curry with tomatoes and chickpeas often does the trick. It fills you up, is healthy and no dinner can be ready faster.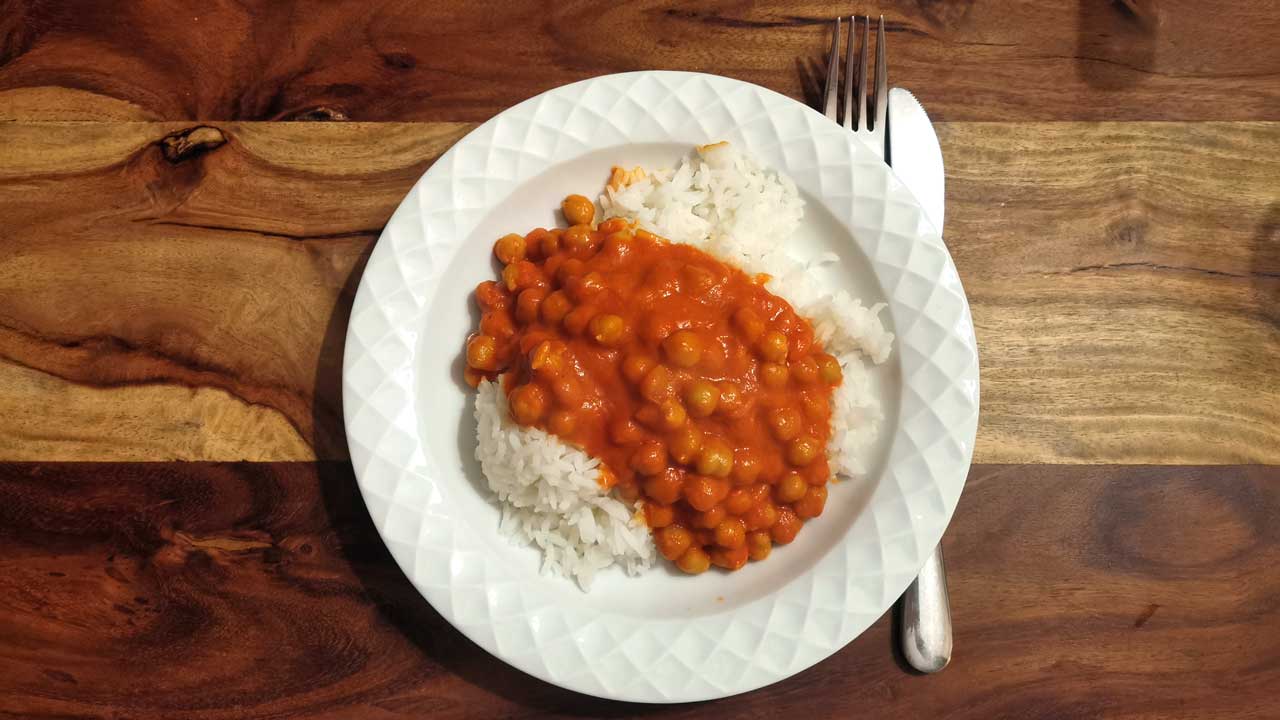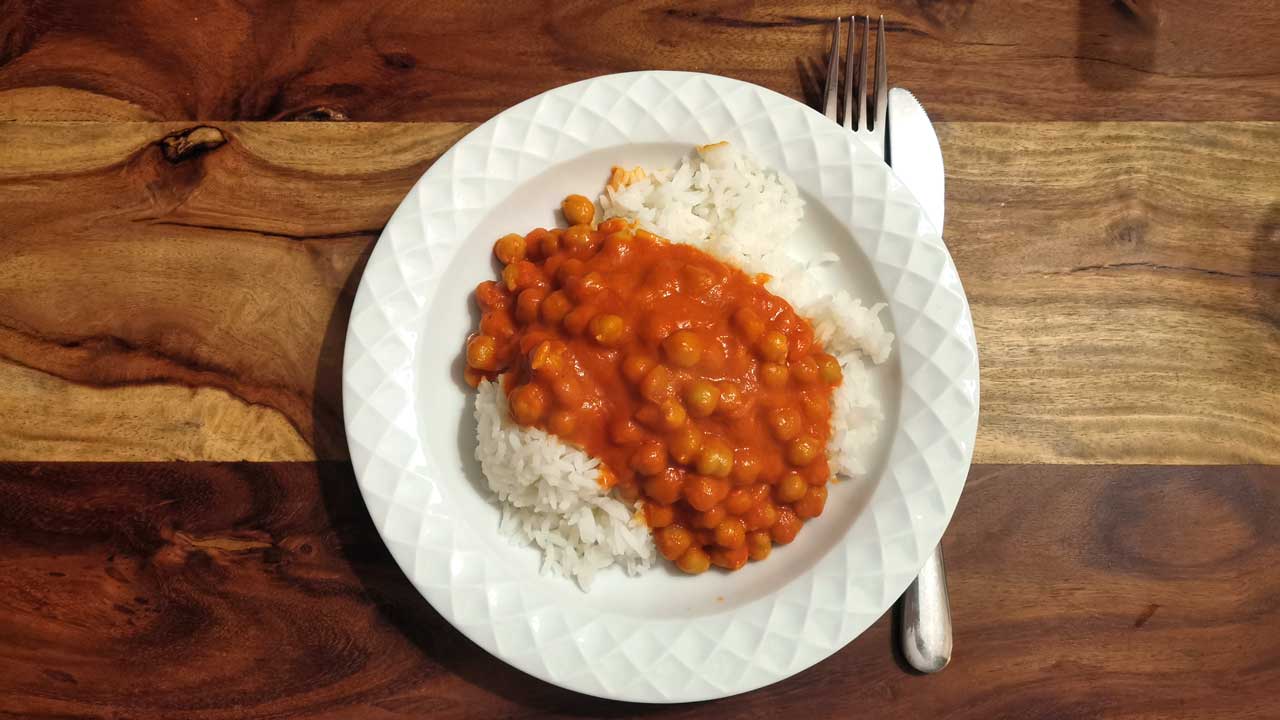 Vegan cuisine can not only do Christmas feasts, but also scores in the "quick & easy" category. For example, with this chickpea curry.
Chickpeas are a superfood: they have a lot of protein and should therefore - like other pulses - be a regular part of the diet. They are also rich in fibre, vitamins A, B, C and E, iron, zinc and magnesium.
Conveniently, you can buy chickpeas pre-cooked in a jar or can: So you can simply add them to many dishes without having to do any chopping or plan for extra cooking time.
In this 4-ingredient recipe, they even play the leading role:
INGREDIENTS for 2 people:
125g rice
1 onion
1 tin of chickpeas (approx. 300g)
400g strained or chopped tomatoes (ALTERNATIVE: 300g tomatoes + 100g coconut milk)
Spices: Salt, garam masala and/or cumin, cayenne pepper, coriander
PREPARATION:
Cook the rice according to the package instructions
Meanwhile:
Cut the onion and fry in rapeseed oil.
Add the chickpeas and season to taste: e.g. with salt and garam masala.
Add the chopped/strained tomatoes and simmer for a few minutes.
And ready!
Instead of rice, you can also use couscous or pita bread.
(Frozen) spinach also goes wellwith the chickpeas.