Saving CO2 with car sharing
If we want to limit the effects of the climate crisis, we have to save CO2. There is a lot of potential in the transport sector, which contributes around 18 percent to emissions. Within this sector, car traffic is the main contributor. One way to significantly reduce these emissions is to offer car-sharing services.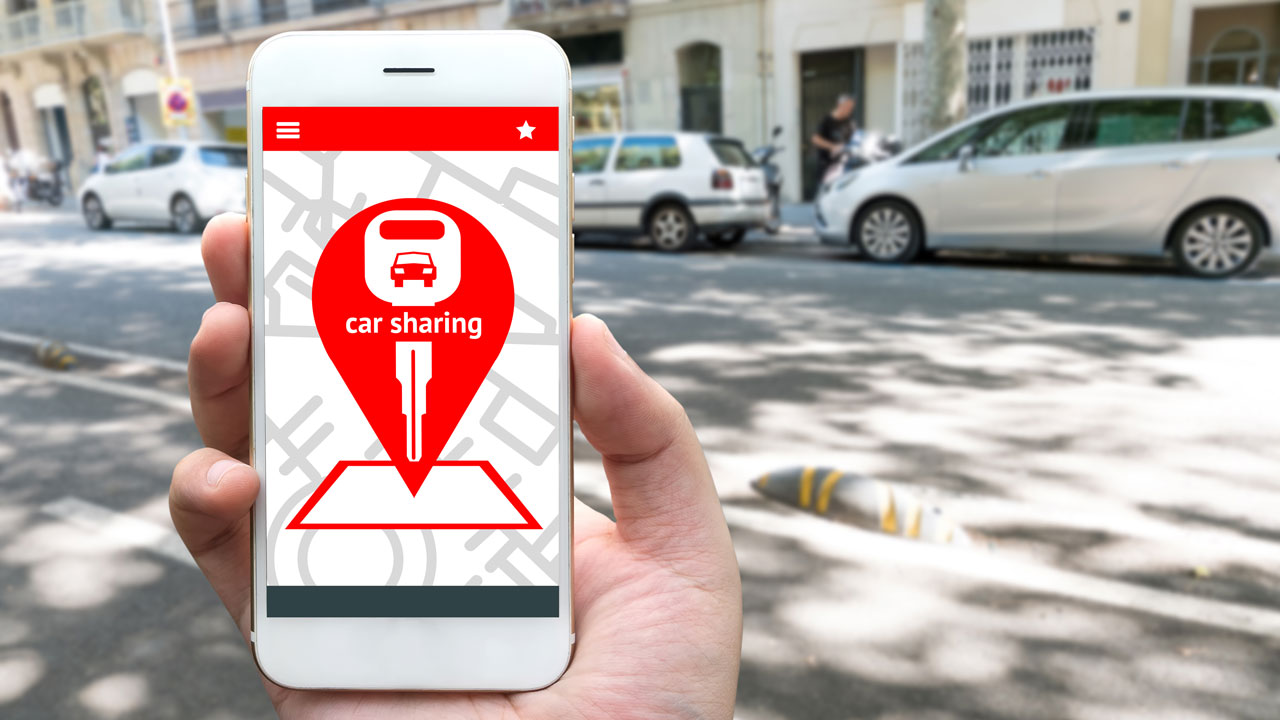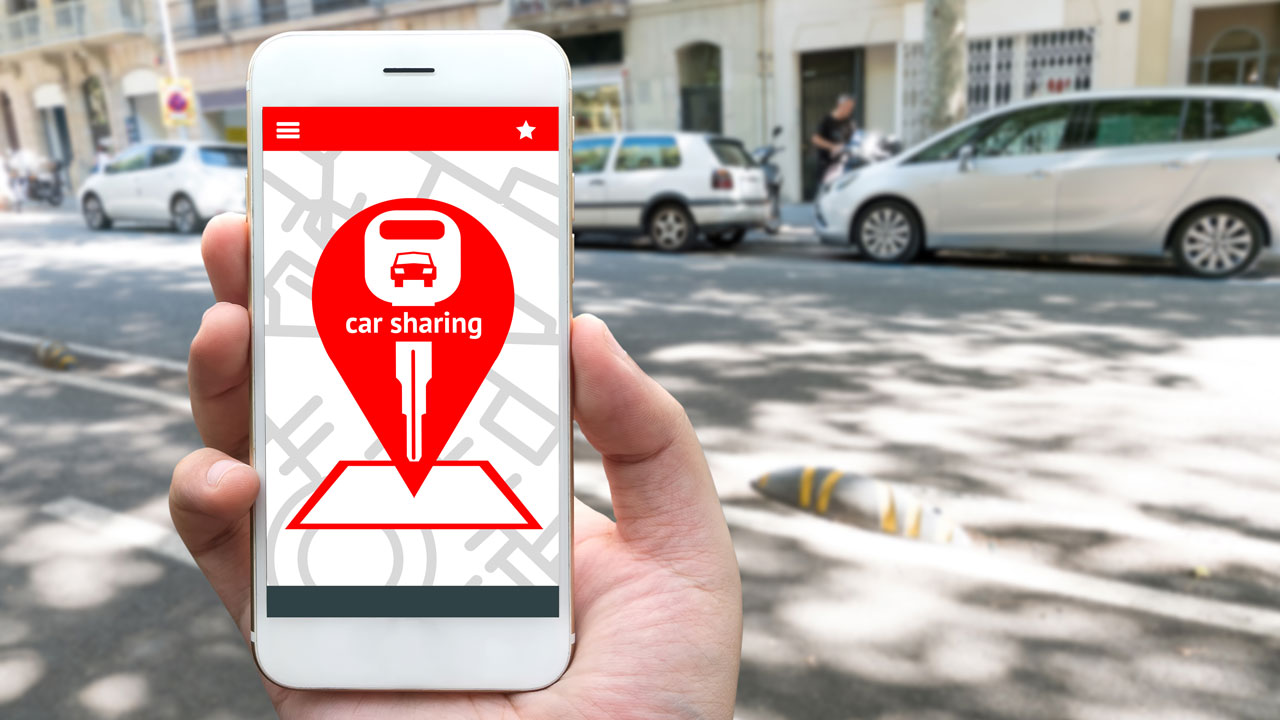 What types of car sharing are there?
A distinction is made between stationary car sharing and flexible, or so-called free-floating.
Stationary car sharing means that the provider parks its vehicles at fixed locations. Users can reserve the cars online, pick them up and have to return them to the same parking space. The system has many advantages: The provider usually has many different vehicles on offer, so that the choice can be made according to current needs: Do I need to transport something? Do I use the car alone or with passengers? Thanks to the reservation, I can rely on finding the vehicle at the predefined location at the time of the appointment, and the usage fee per hour is low.
With so-called free floating , on the other hand, users can be spontaneous: Within a defined area, the car is parked where the last person left it. Interested parties can use an app to check whether a vehicle is currently available in the vicinity. Since the car does not have to be returned to the original parking space, it is particularly suitable for one-way trips. However, the fee per hour is higher than for the stationary model.
Infobox
A private car is only moved for 1 hour a day on average, i.e. for 23 hours/day it takes up unused space.
Between 2011 and 2020, the number of carsharing users increased by a factor of eleven. Today, over 2.2 million people use this option.
Many cities rely on car sharing as an important mobility component. Augsburg, for example, offers a "Mobil-Flat": a fixed price covers the use of bus, train, car-sharing car and rental bike.
In some cities, mixed forms are now offered. In each model, users have some advantages:
Infobox
Around half to two thirds of the costs of owning a car are for insurance, maintenance and service. Few people realise this: according to a study from 2020, car owners underestimate all costs by an average of 50%.
This includes, above all, a great cost saving. Most car owners underestimate the costs of their own vehicle and calculate primarily on the basis of petrol prices. However, the costs for insurance, MOT, maintenance and repairs, which are often very expensive, must be added to this. Loss of value should also be taken into account.
Using a car sharing service is cheaper than owning your own vehicle - up to about 10,000 to 12,000 km per year - and it is absolutely transparent: apart from the monthly basic fee, there are only fixed costs per journey. All other items - including fuel - are covered by the provider.
What are the environmental benefits of car sharing?
Car sharing cars are usually new purchases and therefore significantly more energy efficient than the average German car. They emit less CO2 per kilometre driven. In addition, the share of e-cars among car sharing offers is significantly higher than among private cars, which again reduces CO2 emissions.
A study by the Federal Environment Agency had already calculated in 2015 that the savings potential of car sharing services is more than six million tonnes of CO2 per year, i.e. about 4% of transport-related CO2 emissions.
"Car sharing vehicles emit 16% less climate-damaging carbon dioxide per kilometre driven than average new private vehicles in Germany."

Federal Environment Agency
Car sharing changes usage behaviour
The most important aspect, however, is that car sharing is changing user behaviour. In 2016, the Bundesverband CarSharing (German Car-Sharing Association) conducted a study on the influence of car-sharing services on users and cities:
40% of respondents said they drove less often and used other options such as bus, train or bicycle more often. 18% of the cars that were present when signing up for a car sharing provider were eliminated in the course of use - that is still almost every fifth private car.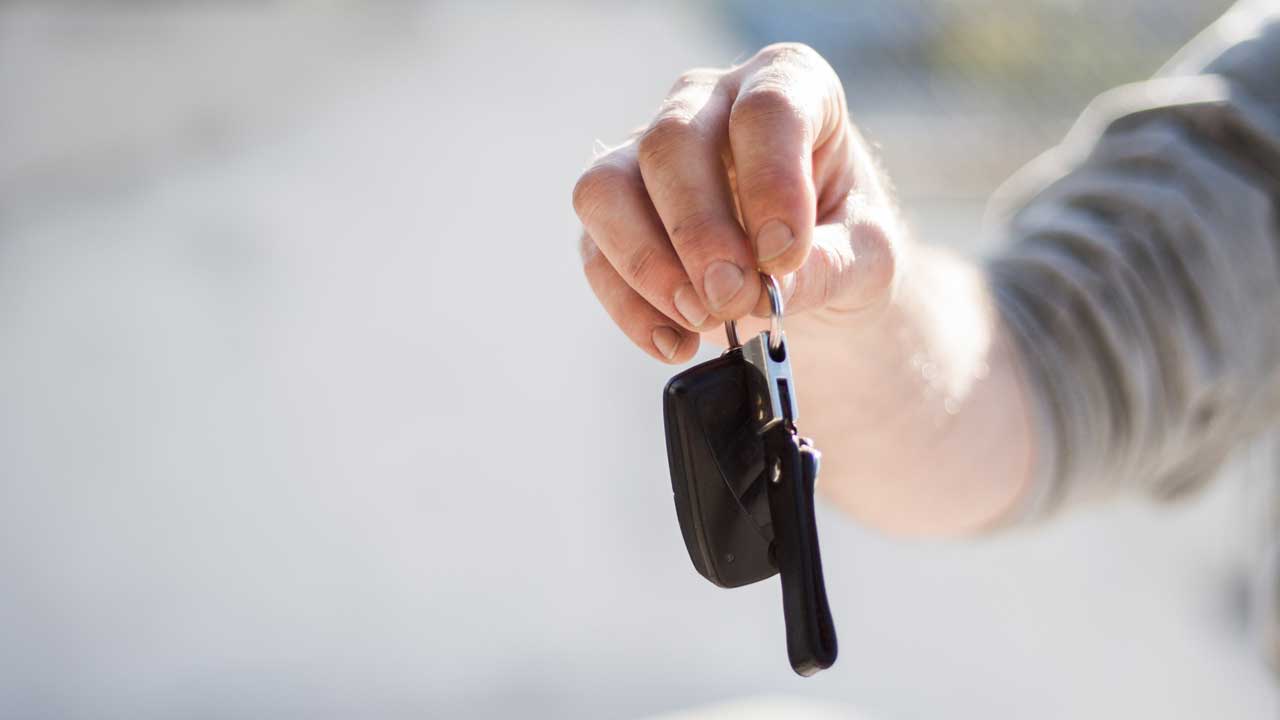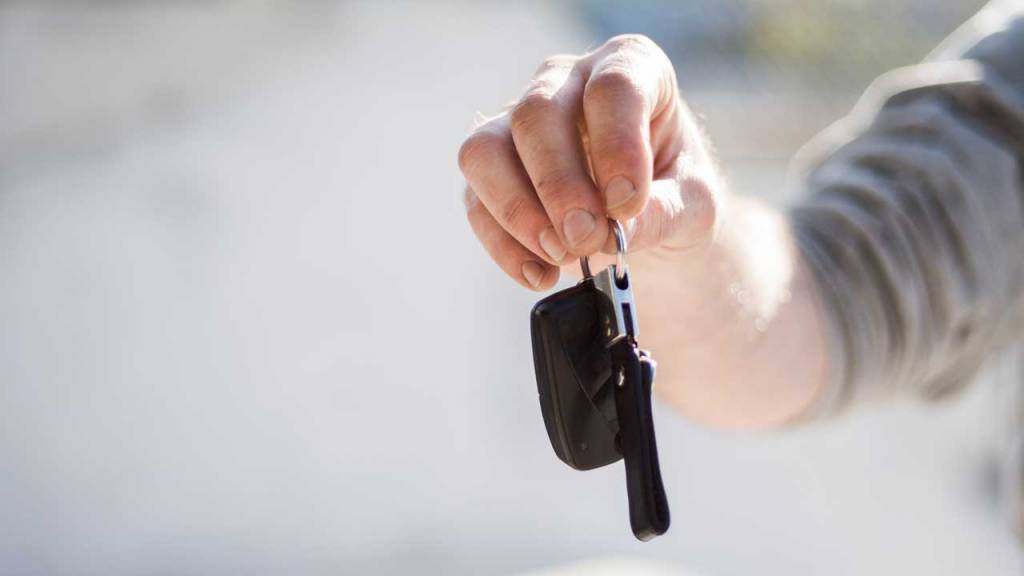 In addition, a good half of the cars available up to that point had been disposed of in the 12 months prior to registration. Car sharing is therefore often tested when one's own car breaks down or is no longer available due to a separation - and then proves to be a good alternative.
This has a big impact on cities: one car sharing car can replace up to 20 private cars. This saves space on the street and reduces the number of parking spaces needed in residential areas as well as in city centres. Space can be made available to create green areas or plant trees, for example - a measure that not only improves the quality of life for residents, but also reduces heat waves, which climate change makes much more likely.
Limits of car sharing
Car sharing is and remains an attractive offer, especially in cities, which flexibly complements the already well-developed public transport system. So far, it remains difficult in rural areas. In only about 4% of the municipalities with less than 20,000 inhabitants can people take advantage of a car sharing service.
Here, too, it can be economically worthwhile: For example, through cooperation with the municipalities themselves as well as with companies and employee tariffs. However, car sharing will only be really attractive for users in rural areas if it is so well developed and easy to use that a car (the only car or at least a second car) becomes superfluous.
CONCLUSION
Car sharing has great potential, especially in cities: it is attractive for users because it allows flexibility, is cost-transparent and in many cases cheaper than owning a car. The offers therefore contribute greatly to climate protection: Car sharing cars are usually more modern, produce less CO2 and are often electric. They make users question: Do I really need a car or can I cover the distance by bicycle, bus or train?