transparency
Sustainability is not just a word.
At least for us: everything we do is as green, fair and organic as possible. Here we show you where we start and where you stand with us. Transparently, because when it comes to our planet, you shouldn't rely on empty promises.
1. consciousGreen
1.1 Our Bank


Green finance with GLS BANK
We entrust our business account to GLS Bank. Germany's largest sustainable bank invests exclusively in socially and ecologically meaningful projects, such as renewable energy, housing projects or sustainable business. 
You can find more information on green banks on the blog post Sustainable banks: My green account.
2. our electricity

Green electricity via Naturstrom
Without electricity, things would look bleak for BewusstGrün. At our office, we use truly green electricity from the company Naturstrom . It is one of the pioneers on the market and has already built hundreds of new power generation plants. Privately, we have had good experiences for more than 10 years.
But transparency also includes the information: green electricity is not yet possible in our new office because we share the space here and are not allowed to decide on the provider ourselves. However, we are working on using green electricity across the board. 
Want to learn more about this topic? Take a look at the blog post Switching to green electricity: little effort, big impact!
Or even better: Become a naturstrom customer too!
3. our server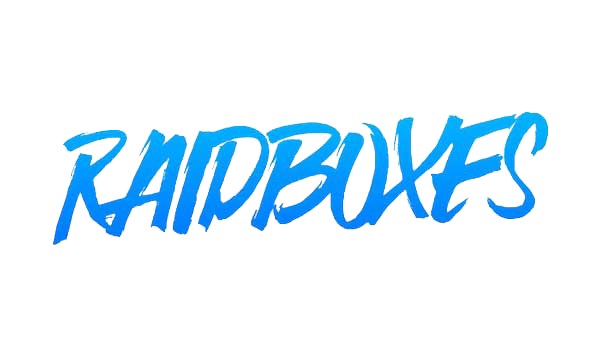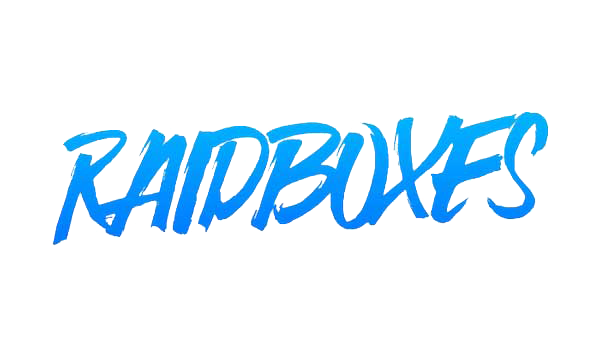 Green Hosting via Raidboxes
Our blog is based on WordPress, our shop on Woocomerce. None of this means anything to you? Never mind. It's just important to know that our hosting provider Raidboxes attaches great importance to sustainability. All important information at a glance: 
Raidboxes does not only want to be climate neutral, but "climate positive". For each hosted page, a tree is planted in cooperation with Eden.
The provider uses only electricity from hydropower
In cooperation with Get Mads, Raidboxes supports climate-positive projects in developing countries to offset CO2 emissions
The provider also lives a sustainable corporate philosophy within the company and lives up to its social responsibility - for example through environmentally conscious office products, flat hierarchies, seminars on non-violent communication and employee-adapted working models.
Learn more about Raidboxes and its Green Hosting: Green Hosting via Raidboxes.io* 
4. our packaging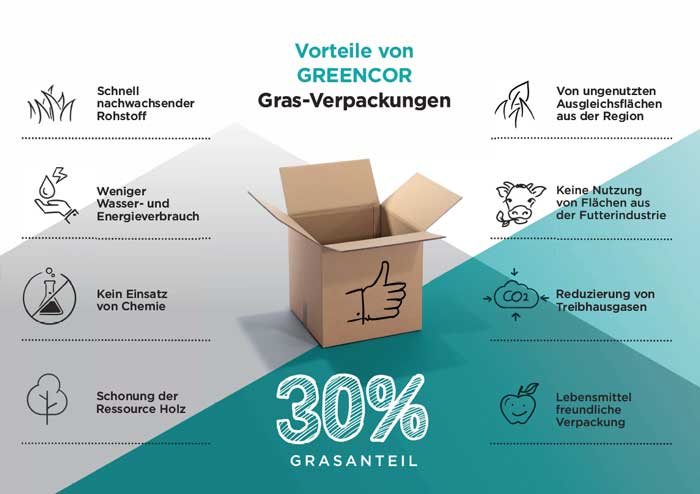 FSC, recycled or grass paper

Most of our shipping boxes are made of grass paper (GreenCor) from Packando.The German-based mill produces paper and cardboard made from 70% recycled paper and 30% grass. Specifically, it is hay that grows locally on green and compensatory land. 
The process works without the use of chemicals and reduces CO2 emissions.
 You can find more information at www.packando.de
Where the use of grass paper is not possible, we use either FSC-certified packaging (currently for our napkin rings) or recycled paper/cardboard.
5. our shipping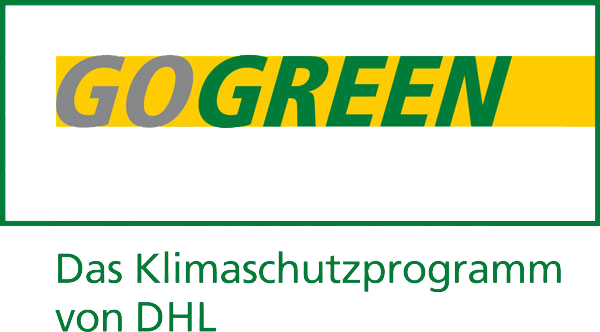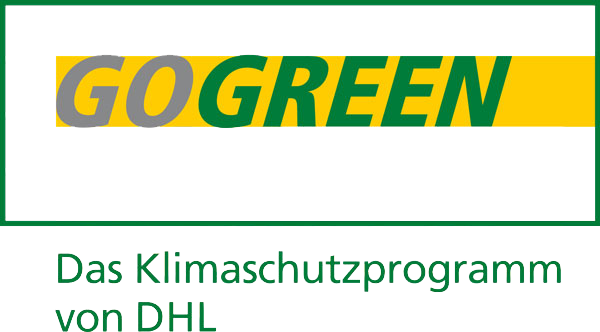 Climate neutral thanks to DHL Go Green
Our products are shipped via DHL GoGreen. That means concretely:
 DHL calculates the CO2 emissions generated and neutralises them in various climate protection projects worldwide.
DHL is working to reduce emissions, for example by using bicycles or electric vehicles for deliveries.
The goal is to improve CO2 efficiency by 50 per cent by 2025 compared to 2007

Here you can find an overview of the current climate protection projects.
---
2. our products
2.1 Product selection
At the very beginning, there are various considerations:
Is the product itself sustainable at all?
Can the world use it?
Does this avoid waste?
And of course: How can this be produced as green as possible - i.e. organic, fair, recycled, plastic-free, ...?
2.2 Cloth napkins
Our napkins are made from 100 percent organic cotton.
They are a natural product and do not release plastic during the washing process. The GOTS certificate guarantees that no chemical pesticides are used in the cultivation of the raw material; moreover, hazardous and harmful substances are also prohibited in all further processing steps. The seal also ensures that the ILO labour standards are complied with: Discrimination, exploitation and child labour are excluded, a minimum wage and job security are guaranteed.
The BewusstGrün cloth napkins come from Turkey: our partner weaves, dyes and sews the goods. Thanks to production in only one country - from cotton to the finished napkin - the transport routes are short and we noticeably reduce the CO2 footprint. While a conventional textile travels on average around 42,000 km before it reaches the customer, the napkin travels less than 4,000 km - and thus saves around 90% of the CO2 that is produced on average for the transport of a textile .
The packaging of our napkins is also completely plastic-free. We use sturdy paper cardboard boxes.
2.3 Napkin rings
To match the fabric napkins, we offer you our napkin rings made of domestic, FSC-certified beech wood.
Wood is per se more sustainable than plastic or other raw materials: Forests are natural CO2 reservoirs, habitats for animals and plants and recreational space for people. However, the use of wood is only truly sustainable if it comes from ecological forestry.
We can guarantee compliance with strict, environmentally friendly criteria thanks to the FSC seal. It is the most credible seal on the market; its compliance is regularly monitored.
The wood of our napkin rings also comes from Germany and Austria; the production takes place in an Austrian family business. The regional production enables a low ecological footprint and saves a lot of CO2 - so we effectively protect the climate.
Our packaging is also FSC-certified. The napkin rings are made of solid wood and are therefore sturdy; at the same time, they have a delicate finish, which gives them a noble appearance and will give you pleasure for a long time.
2.4 Cork coasters for glasses and pots
Cork is a natural product. Trees do not have to be felled for its production - they are merely peeled and can be harvested again after some time. In this way, the forest habitat is preserved, offers protection for animals and plants, and functions without interruption as a climate-friendly CO2 reservoir.
The cork of our coasters comes from Portugal - as the cork oak does not grow in Central Europe, this is the closest way. As a lightweight product, little CO2 is produced during transport.
Cork is stable - so you can enjoy the coasters for glasses and pots for years. Even after their actual use, they are still valuable and can be used as insulation material, for example. Therefore: Please do not dispose of them in the residual waste, but at the recycling centre.
Our coasters are packed completely plastic-free in paper cardboard boxes.
2.5 Cloth bandages
Conventional sanitary pads from the supermarket are mostly made of plastic - and thus contain softeners and other chemicals, some of which are classified as carcinogenic and have hormonal effects. Therefore, disposable sanitary pads are not only bad for the environment, but possibly also for your health.
Our cloth sanitary towels, on the other hand, are completely plastic-free. They are made of 100% GOTS-certified cotton. They are easy to apply and very convenient to use.
Our sanitary pads are currently sewn in Thuringia and then packed in Stuttgart. From here, we send your product to you in plastic-free packaging in a climate-neutral way.
2.6 Community masks
The BewusstGrün masks are made from certified organic cotton (kbA): The fabrics are both GOTSand bluesign certified and are woven and dyed in Austria. Further processing takes place in Portugal and Poland. 
Our Austrian producer pays attention to sustainability in all production steps: The consumption of water and energy has been significantly reduced in recent years. The electricity required is produced by our own hydroelectric power plants, which generate energy in excess of demand and feed it into the municipal grid. 
The community masks are made of very high quality. They can be washed at up to 60°C and have a long life. This means they make a significant contribution to avoiding waste.
2.7 Other products / external brands
You don't always have to reinvent the wheel: If we come across a sustainable product that excites us, we're happy to add it to our range - so you can get several great things in one order.
You can be sure that we stand behind it: Plastic-free razors, for example, save an incredible amount of waste over the years; the Guppyfriend wash bag helps you avoid microfibres in waste water.
---
3. seal
3.1 GOTS seal: Global Organic Textile Standard
Thefollowing product bears the GOTS seal: Cloth napkins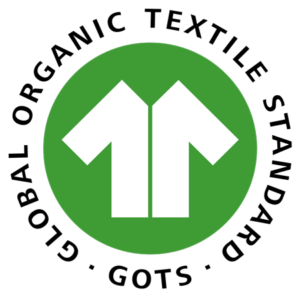 GOTS stands for Global Organic Textile Standard; it is primarily an environmental label, but also includes a whole range of important social criteria. In order for a product to carry the GOTS seal, all specifications along the entire supply chain must be complied with - from the cultivation of the cotton to production to details such as the information on the washing label. It is a textile seal and, in the case of clothing, one of the best-known seals that refer to fair and, above all, organic production. But it can and should also be used for towels and other products that consist of at least 70 percent organic natural fibres - such as cloth napkins.
The social requirements guarantee compliance with the so-called core labour standards of the International Labour Organisation (ILO), i.e. child labour, excessive working hours, forced labour, etc. are excluded. The employees receive the respective minimum wage of the country.
In addition, independent inspections are carried out on a regular basis to ensure that all requirements are met, so that you as a customer can rely on compliance with the standards.
But the GOTS seal guarantees even more: due to the high requirements for the certified products, GOTS also stands for high quality. 
You can read more about the GOTS seal in the blog post.
3.2 FSC
Thefollowing product bears this seal: Napkin rings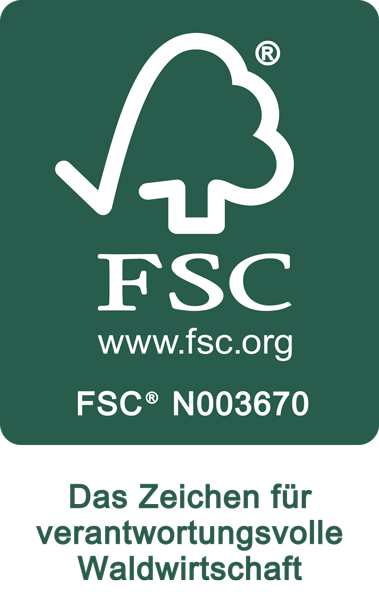 FSC stands for responsible, sustainable forestry.
Actors from different sectors ensure that strict ecological, social and economic criteria are observed in the management of the forests. Compliance with the regulations is checked and ensured at regular intervals.
You can read more about the FSC seal in the blog post.
3.3 bluesign
Thefollowing product bears this seal: Masks (fabric)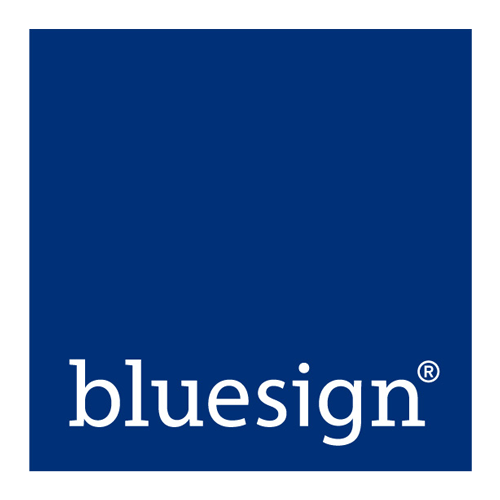 The bluesign seal is considered one of the strictest in the textile industry. It is issued, monitored and controlled by the Swiss bluesign technologies AG, founded in 2000. The focus is on production that is as free of pollutants as possible, low resource consumption and a safe workplace for the producers. Numerous chemicals are banned in textile finishing. The aim is to protect the environment, protect employees and produce a safe product for consumers.
You can also find more information about bluesign on the bluesign.com website.
---
Contact us!
Do you have any questions, suggestions or criticism? Feel free to contact us directly!