Recipe: vegan yeast plait
Here in southern Germany, the yeast plait is regularly on the table, and not just at Easter. No wonder, because it is quick and easy to make, tastes delicious and looks good at the same time. This vegan version does without milk and egg and is at least as good as the original.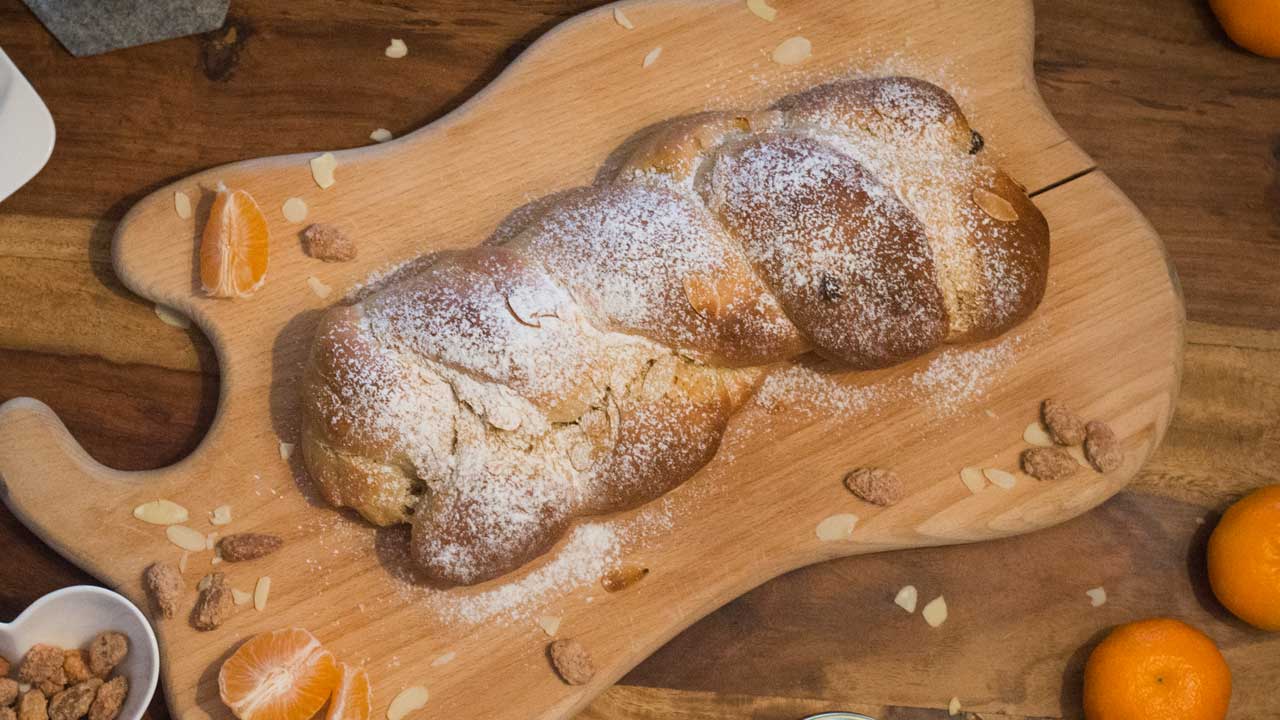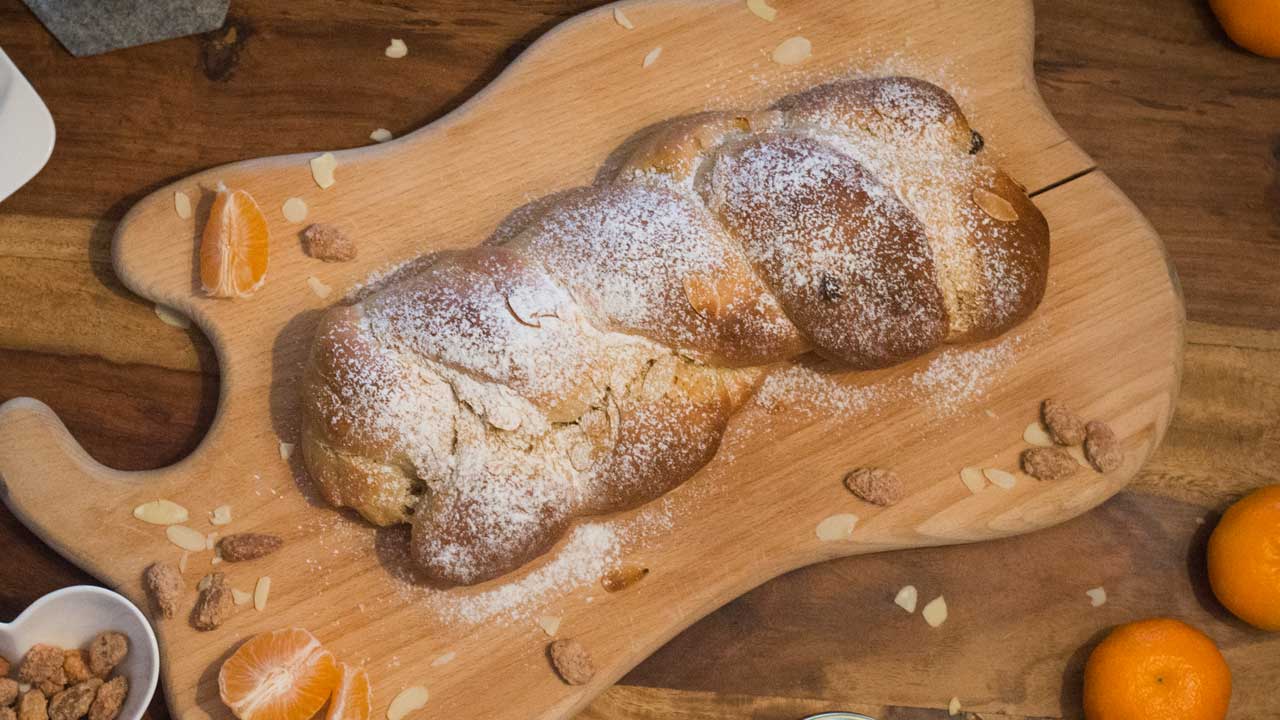 A yeast plait is a sweet yeast dough braided from three strands. At Easter, it can also be made into a yeast wreath, which makes it look even better on the festive table. And it is so easy to bake and so sure to succeed that it should not be missing from any recipe collection.
My favourite recipe comes from Tine's vegan bakery. I have baked it so many times that I should know the quantities by heart.
Classically, we eat the yeast plait with vegan margarine and jam. Alternatively, if you don't want that, you can adjust the amount of sugar in the dough a little. And that's exactly what I like about the yeast plait: It's a great afternoon coffee companion, which doesn't immediately start to whip up with sugar (shock) and cream. This also makes it a delicious finger food for small children.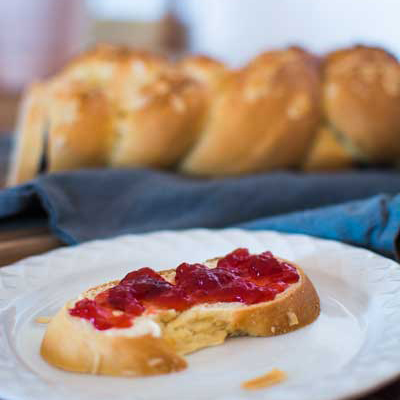 Vegan yeast plait
Time required (total): 15 min prepare + 2 hours rest + 30 min bake
500g flour (e.g. organic wheat flour, type 812)
50g sugar
75g margarine, e.g. Alsan
250ml plant milk (e.g. soy or oat milk)
1 bag of dry yeast
1 pinch of salt
Optional for the dough: sultanas, vanilla sugar or lemon juice
Optional for the topping: flaked almonds, hail sugar
Preparation:
Melt the margarine in a saucepan and then mix with the vegetable milk. This way, both are at the right temperature - warm, but not hot.
Mix all ingredients (flour, sugar, dry yeast, salt and margarine and milk) and knead for five minutes. Yes, that's long - but it really makes a difference! Therefore: Turn on the radio and hold out for 1.5 songs.
Cover the dough and let it restwithout draught for 1 to 2 hours.
Dust a work surface with flour and knead the dough again. Then divide it into three parts and roll them out into long strands. We do the next step right away on a baking tray (with baking paper): we braid a pretty plait.
TIP: The secret to an even result is to start braiding in the middle and then work your way towards the ends. You can fold the last pieces over at the end and hide them under the dough.
Leave the yeast plait to rest for another 20-30 minutes and then brush with water or vegetable milk. If necessary, sprinkle with sugar or almond flakes and bake at 180°C convection oven or 200°C top/bottom heat for approx. 25-30 minutes .
It is best not to place the yeast plait in the middle, but one step further down - then it will not burn from the top.
Voila - And that was it! Enjoy it!
Feel free to write to me at nanine@bewusstgruen.de if you have any criticism or suggestions. Or send me a photo of your result.