children's book launch: jane goodall
How can you teach children about sustainability? The most important thing is to lead by example - and to read to them. There are now many children's books that deal with various aspects of the topic. Today we are talking about: Jane Goodall.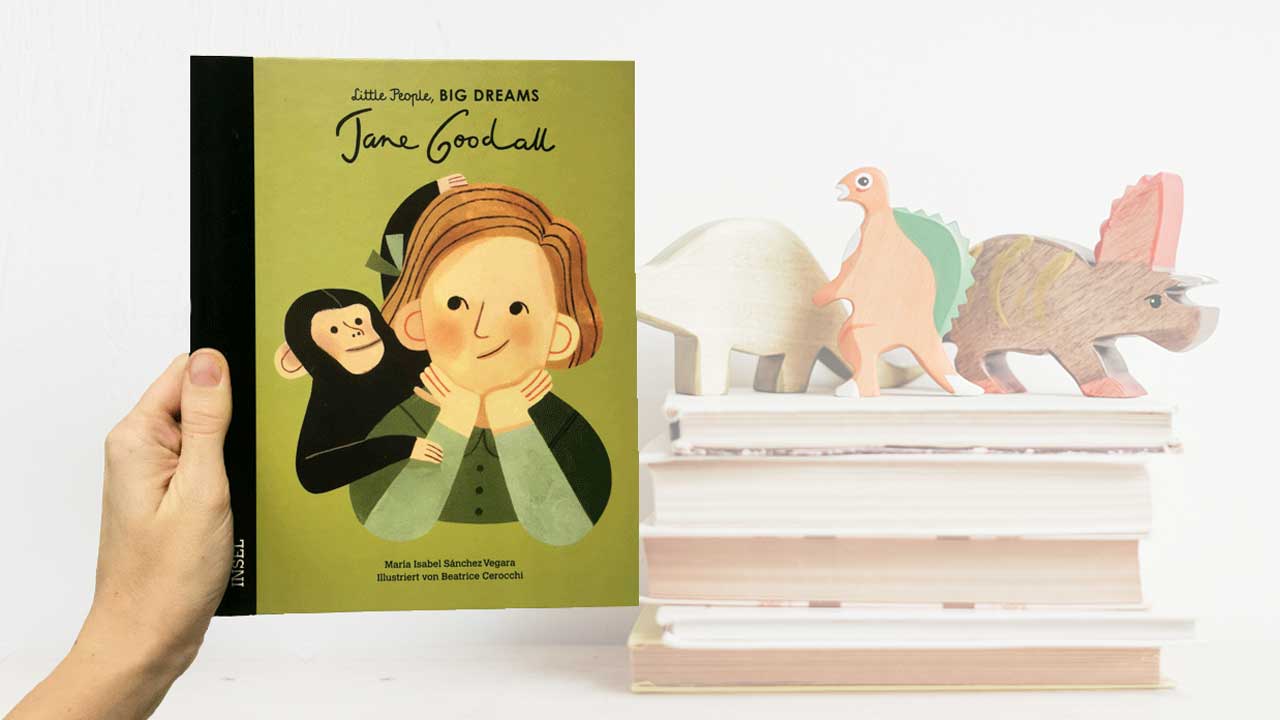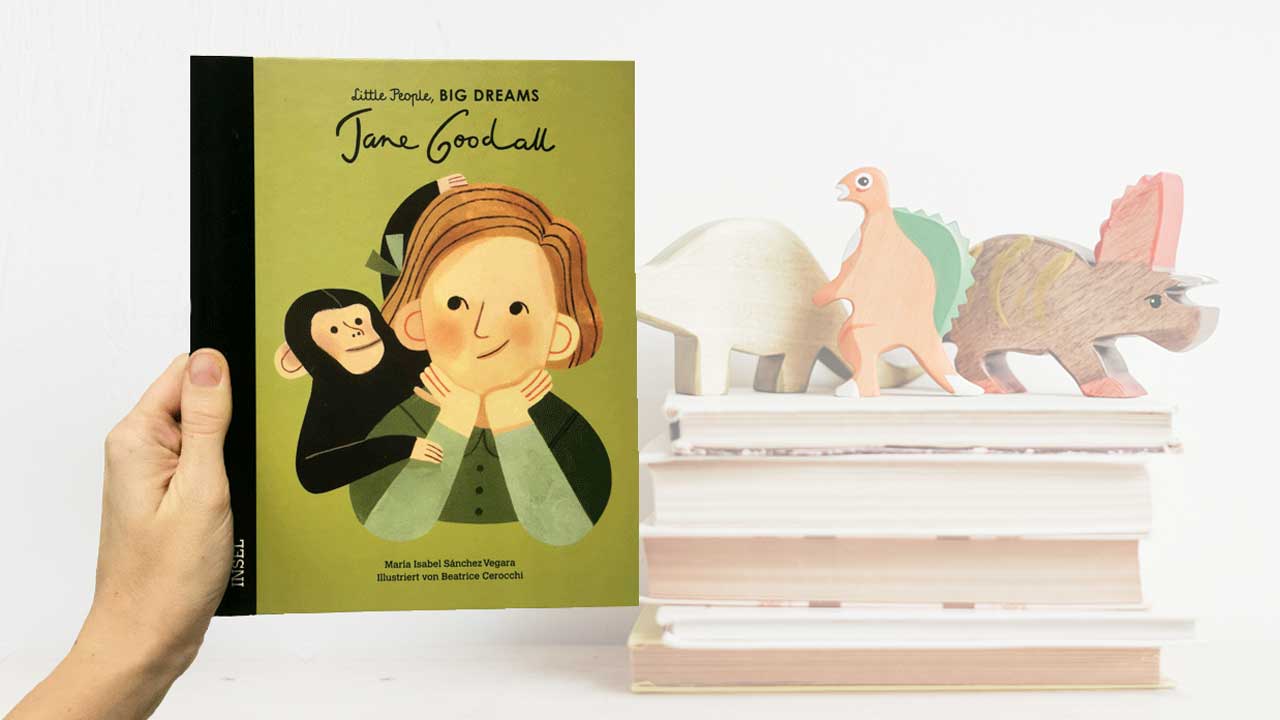 "Jane Goodall*" from the series "Little People, Big Dreams", by María Isabel Sánchez Vegara (author) and Beatrice Cerocchi (illustrator), published by Insel-Verlag in September 2019.
Age recommendation
The publisher recommends 4-10 years, here the book was really interesting from 2.5 years (but we also looked at it earlier).
Content
The book describes the life story of Jane Goodall and covers three periods: Her childhood, which is already characterised by a love of animals; her time in Kenya, where she learns a lot about chimpanzees; and finally her commitment to the animals and their habitat. At the very end, there is a double page with photos and further information about Jane.
We like that
Jane's story is told in few but very appropriate words. The beautiful illustrations appeal to both the little one and me: It's the right mix of details to get lost in and a clear, uncluttered design.
Since the story begins in Jane's childhood, my child can empathise with her well.

The double page at the end, which contains real photos, is also well done: It is very interesting for my child to see that Jane is a real person and not "just" a character in the story.
I particularly like the conclusion, which describes Jane's motivation:
"Because Jane knew as a child what many adults forget: Humans are very closely related to animals, and we are all here together."


From: Jane Goodall, little people, big dreams
We like that less
In fact, we have no points of criticism at all: We are thrilled all round!
Conclusion
Readers not only get to know Jane and her life, but also her attitude and values. The book is a wonderful way to teach children: This planet is not only home to us humans, but also to all other living creatures. And without consideration - no matter what species - it doesn't work.
The beautiful design, which breaks down challenging topics in a meaningful way (this is a great art!), makes the book exciting for many years.