fair clothing: the best brands
A few years ago, the range of fair clothing was still small; but now there are a multitude of brands that produce for every taste, occasion and budget. A sustainably produced T-shirt costs between 20 and 35 euros, a pair of fair jeans around 100 to 120 euros. This is more expensive than the discounter, but can keep up with many brand-name products and at the same time scores with high quality: fair clothing makes people happy for a long time, and thus the purchase price is also put into perspective.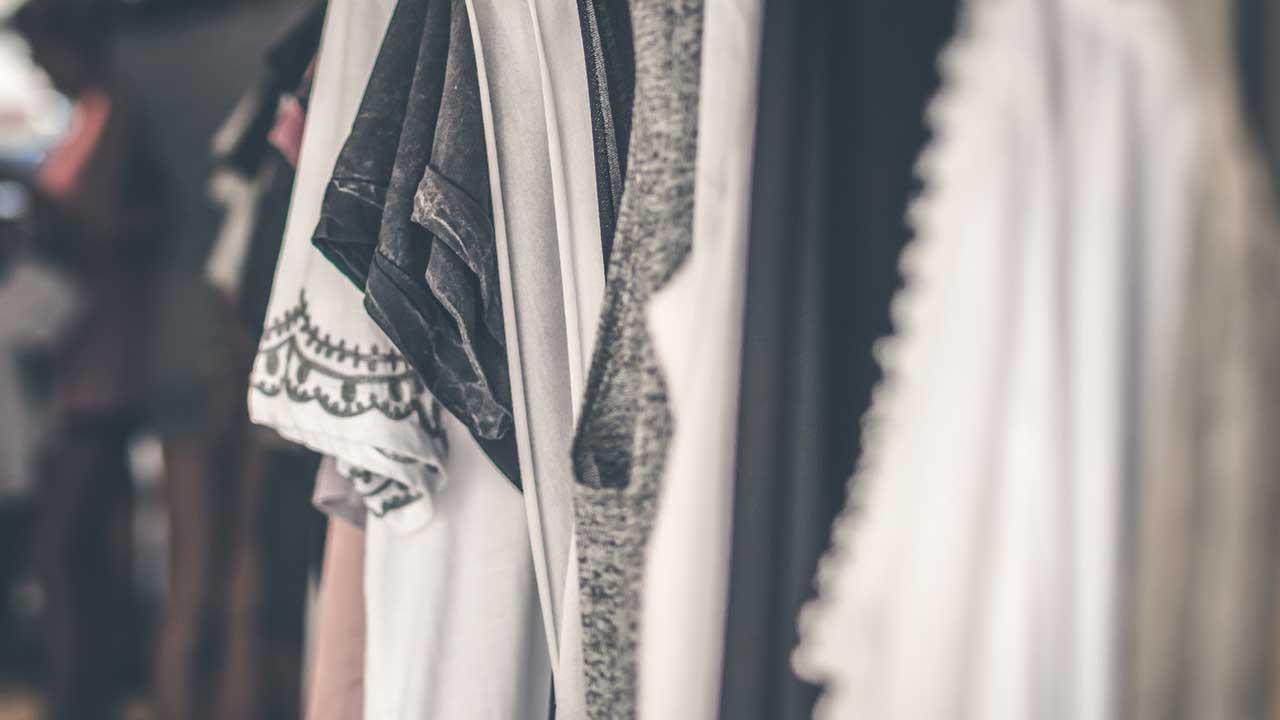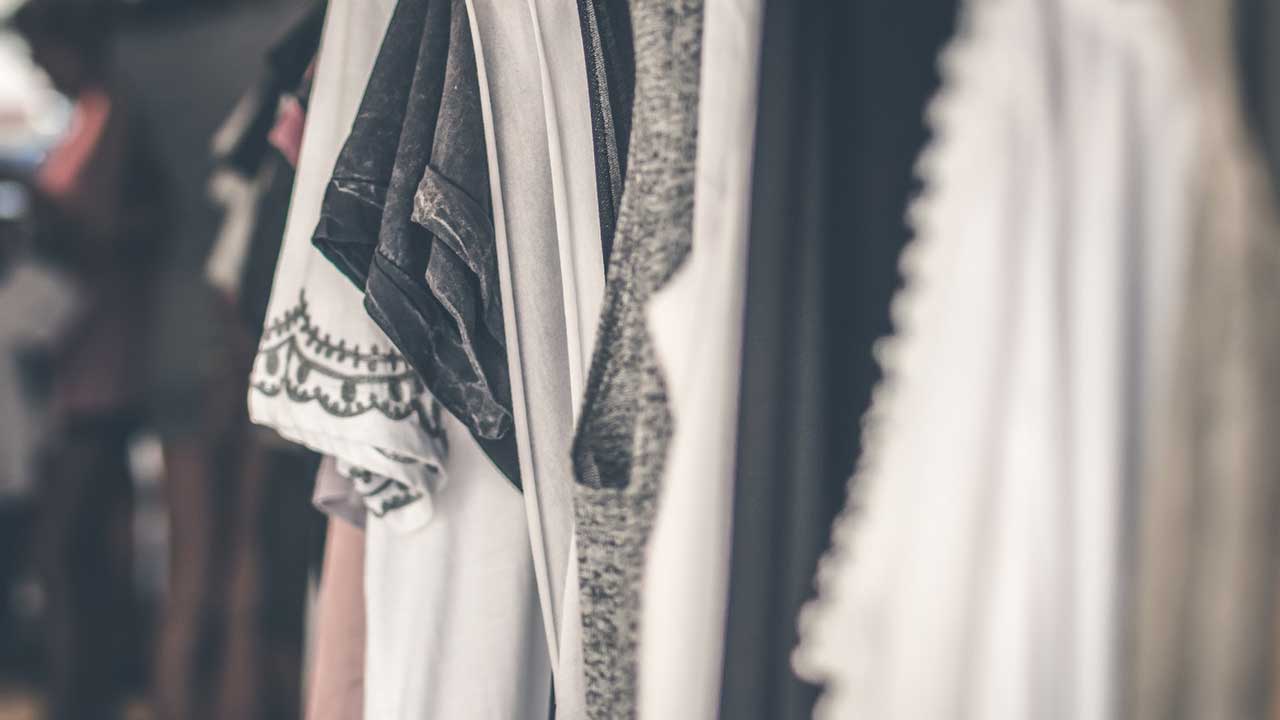 How can I tell that a garment is fair and organic, and not just greenwashing?
There are seals for this, which are awarded and checked by independent organisations. Unfortunately, the own graphics used by many companies are not very informative - often it is neither clear which requirements exactly stand behind them, nor is compliance checked during independent and unannounced inspections.
Therefore, look for well-known labels, such as the Fairtrade label and/or the GOTS label.
An overview of the respective meaning can be found in the article Buying and using clothing sustainably.
It is also worth taking a look at the manufacturer's website: the brands listed here score points with transparency over the entire production process and their commitment is not limited to minor details: Sustainable companies are constantly trying to make their products greener, for example by further reducing water consumption, designing plastic-free packaging or dispensing with animal dyes.
Where can I buy fair and ecological clothing? Most big cities now have fair shops that offer a wide range of brands. Some of the companies also have their own local shops, so you might be interested to know where they are located in Germany: You can find a small overview on the map of OutdoorInsights.
If you can't find what you're looking for locally or if you live in a rural area, you're sure to find what you're looking for online:
Fair and ecological T-shirts and jumpers

armedangels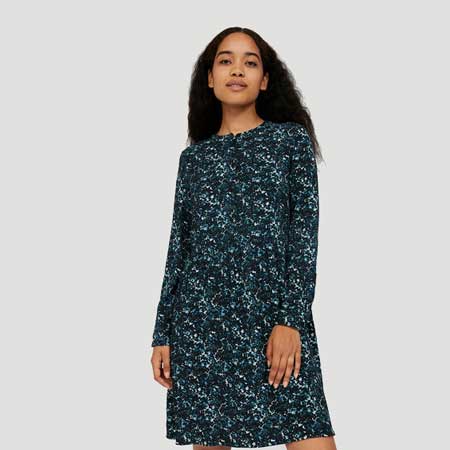 armedangels was and is one of the pioneers in the fair and sustainable market. With the GOTS, Fairtrade and fair wear foundation seals, the brand has all the important certificates that guarantee that the clothes are fair and sustainable throughout the production process.
armedangels makes fashion for men and women, and offers everything from T-shirts to blouses/shirts to jeans (almost) everything that fits in your wardrobe.
Although not all of the garments produced are vegan (organic certified wool is used in some cases), armedangels does without animal components whenever possible: for example, the shirts are not dyed with animal dye and the jeans do not have a leather patch but one made of paper.
armedangels products can either be bought in their own online shop or e.g. at avocadostore.de*.
bleed
bleed is also one of the brands that have long made a name for themselves. The garments bear the GOTS seal, are 100 per cent vegan and the issue of waste avoidance is also a big priority: This starts with the clothes themselves (the synthetic fibres are recycled, for example from old plastic bottles) and extends to the shipping, which does without plastic and advertising flyers.
bleed offers sportswear for women and men; in addition to shirts, shorts and jumpers, there is also swimwear, sportswear and shoes.
The products can be bought in the company's own online shop or, for example, at avocadostore.de*.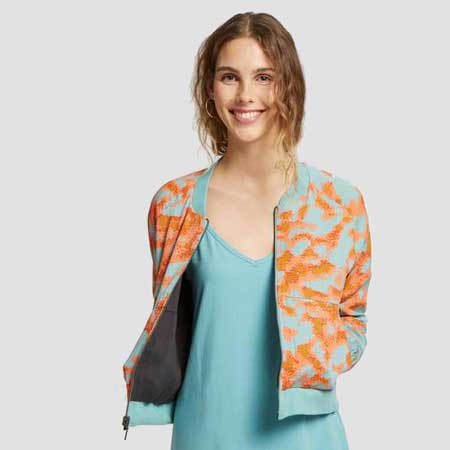 thokkthokk
Another brand that absolutely has to be mentioned here is Thokkthokk. The clothing is GOTS and fair trade certified, and also completely vegan. And: The brand supports the Indian NGO SAVE, which campaigns for the rights of women and children. In addition to women's and men's fashion (shirts, trousers, but also jackets, socks and underwear), you can also find children's clothing at Thokkthokk. 
Thokkthokk clothing is available in their own online shop or at avocadostore.de*, among other places.
Fair and ecological trousers
Kuyichi
When it comes to fair trousers, one of the most important brands is certainly Kuyichi. The name goes back to a Peruvian rainbow god who brings colour and positive energy into the world. And Kuyichi has been doing this for 20 years! The entire supply chain is GOTS-certified, and almost all factories along the production process have other seals, such as BSCI or Fair Wear Foundation. Many fibres are recycled and water consumption is constantly reduced. 
Kuyichi is based in the Netherlands, but the delivery costs to Germany are still free if you order from their online shop. Alternatively, you can find your favourite jeans at avocadostore*.
nudie
nudie is a Swedish jeans brand - the other well-known alternative to Kuyichi. The company has been part of the Fair Wear Foundation for 10 years, pays above-average wages along the entire supply chain and the entire range is organic. And: nudie has a free repair service! If your jeans break, you can bring them in and have them mended. How ingenious is that? 
nudie jeans are available on their own website or at avocadostore*.
Fair and ecological basics
Fair is always expensive? The grundstoff shop proves that this prejudice is not true. Basics - that is, simple garments without a lot of frills - also cost much less to produce; that's why you can buy shirts here for as little as 10 euros and jumpers for around 30 euros. The range also includes children's clothes, underwear and nightwear as well as other textiles (bed linen, towels, scarves, ...).
In addition to its own brand, grundstoff also carries a number of third-party brands. The labels of the respective brands can be found on the manufacturer's website*.
Click here to go to the grundstoff.net webshop*.
Fair and ecological shirts and suits
Sporty casual shirts are now available from many brands, such as bleed*; one or two business shirts are also available from thokkthokk*.
brainshirt
One brand that focuses entirely on sustainable business fashion for men is brainshirt. The range includes a large selection of shirts and trousers for the office, but also classic suits - and all of it sustainable.
The cotton is certified organic, the further processing takes place in Europe and the producers who are responsible for the individual intermediate steps (weaving, dyeing, etc.) bear the GOTS or bluesign seal. Furthermore, all products are vegan.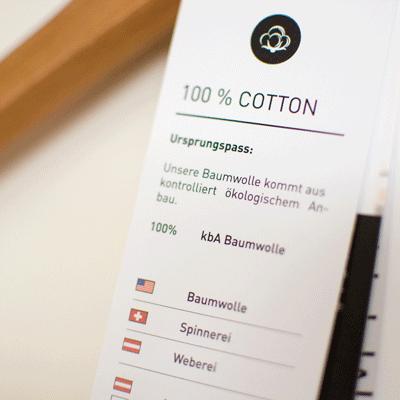 We are also thrilled with how fast the shipping works and also the returns if something doesn't fit. So, we recommend you to shop on the brainshirt website or in the avocadostore*.
Fair and ecological blouses / chic clothing for occasions
lanius
lanius is a fair and chic fashion label that creates new designer collections twice a year. The brand is GOTS-certified, the individual producers also carry certificates such as BSCI or Fair Wear Foundation. Many products are vegan.

Special attention is also paid to plastic: lanius avoids plastic in the packaging and if synthetic fibres are used at all, they are recycled ones. 
Lanius is available in its own stores in Zurich and Cologne, as well as in the online shop and at avocadostore*.
lovjoi
The lovjoi brand can be found, for example, in the Thokkthokk online store or at avocadostore.de*. It is primarily aimed at women. Lovjoi stands for high quality in subtle colours and pays attention to sustainability at every step of the supply chain.
The garments bear the GOTS seal and are sewn in Germany, the materials come from Europe and thus have short transit routes. The timeless design and high-quality workmanship make the blouses, shirts and dresses long-lasting favourite pieces.
organication
organication is a young Turkish label whose clothing is completely GOTS-certified. The brand offers a wide range; besides shirts, jumpers and trousers, there is also a large selection of blouses. Many are made of the soft, flowing Tencel fabric and are therefore also wonderfully suitable for the office or slightly dressier occasions.
The garments are available on their own website or in the avocadostore*.
Fair and ecological underwear

Comazo Earth
Comazo is a company from the Swabian Alb that has been producing underwear for 130 years. The company always pays attention to fair and ecological production; however, this is "only" guaranteed for the comazo Earth collection. All of these products are GOTS and Fairtrade certified, as well as vegan.
The range includes not only underwear for men and women, but also for children; and in addition, there is a range of fair trade yoga (sports) clothing.
Comazo is available in its own online shop* or at avocadostore*.
Erlich textile
The Cologne-based label Erlich Textil has been on the market since 2016 with sustainable underwear for men and women: in addition to the core range, there are now also leggings and socks, swimwear and shirts - not only for adults, but also for children.
Erlich Textil uses organic cotton, wood from certified sustainably managed forests (for the Modal material) and recycled nylon (for lace and yarn). The products are manufactured in southern Germany, Romania and Portugal. The company won the German Sustainability Award in 2020 for its commitment to sustainability.
You can see and buy the products in their own online shop or in the avocadostore*. 
Living Crafts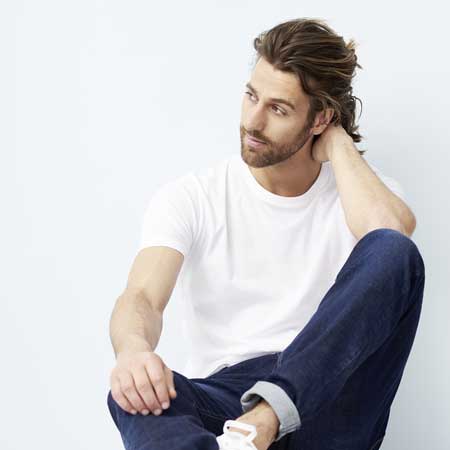 Living Crafts is a southern German company that has been producing sustainable textiles for over 30 years.
The range mainly includes underwear, pyjamas and "homewear" for men, women, children and even babies. But there are also tops, trousers and socks as well as bed linen, tea towels and other household textiles. 
All garments bear the GOTS seal, and Living Crafts also refrains from using pesticides and chemical additives in the raw materials and their processing.
Not only because of the extensive assortment and the reasonable prices, it is worth taking a look at their own shop* or at avocadostore*.
Fair and ecological jackets
Elkline
The outdoor brand Elkline has been producing sustainable clothing for the whole family for 20 years. Depending on the material, the shirts, jumpers and jackets carry the GOTS or Bluesign certificate and are made of recycled polyester or Tencel. The company also focuses on sustainability in other ways: for example, by supporting social projects, green electricity in the office and monthly public transport cards for employees.
The products are mostly vegan.
Click here to go to the webshop: www.elkline.de*
Fair and ecological bed linen

If sustainable clothing is important to you, you will generally not want to use conventional fabrics for other textiles either. Especially when it comes to bed sheets and bed linen, freedom from harmful substances is important. The major manufacturers have also recognised this and are increasingly offering GOTS-certified bed linen.
Tchibo
One of the big brands you might not think of is Tchibo. In addition to coffee, the company also has a lot of textiles in its range, and has been working for around 15 years to produce them as sustainably as possible. Under the "Sustainability" tab on tchibo.de*, you can filter out those textiles that bear the Green Button and the GOTS seal. In addition to bed linen, this also includes a large proportion of children's clothing.
Since Tchibo is one of the "big ones", higher quantities also make it possible to get pretty low prices: GOTS-certified bed linen is already sold for around 25 EUR. So it's worth taking a look at the website*.
Fair and ecological cloth napkins 
Not only clothes are made from cotton, there are many other textiles that should be produced as fairly and organically as possible - for example cloth napkins. There are only a few sustainable solutions on the market so far - so I am super proud to be able to refer to our own BewusstGrün napkins:
One set contains 12 napkins, is GOTS-certified and is produced entirely in Turkey. Packed in grass paper boxes, your set will be shipped climate neutrally with DHL Go Green.
Click here to go directly to the shop page: BewusstGrün-Shop!
... and even more! Fair and ecological platforms
Apart from the respective brands' own online shops, there are also several marketplaces that offer a variety of labels. This is ideal for those who want to compare and buy with one click. Some of the platforms have also expanded their range to include other fair products and are not limited to clothing.
What fair and sustainable marketplaces are there?
avocadostore.de
Since 2010, users have been able to buy a variety of fair products on avocadostore; today, the site is certainly one of the largest marketplaces. You can not only filter by price, brand or size, but also according to your own sustainable criteria (e.g. resource-saving, fair, vegan, etc).
The selection is huge, as all the well-known brands are represented. Click here to go to avocadostore*!
glore.de
glore stands for globally responsiblefashion (so the correct pronunciation is glo:ri). The chain, which is no longer so small, already has eight stores in Germany and Switzerland, where a whole range of well-known brands can be found. In addition, there is an online store that has everything you need for women, men and children. Students also get a 10 percent discount. Sounds nice? It is! You can browse here: www.glore.de*
waschbaer.de - Sustainability for over 30 years
waschbär is not a classic marketplace. The company has been selling ecological products for over 30 years, including an extensive range of textiles - including underwear, shoes, bed linen - for women, men and children. Many of the textiles are own brands, but there are also some third-party brands - so waschbär must not be missing from this listing. Click here to go to the shop*!
PureNature - natural and allergy-friendly products
The PureNature website has a wide range of products from food, textiles and cosmetics to furniture and eco wall paints. Customers can use the product filter to select which allergies and preferences they have, so that suitable products can be displayed directly. Click here to go to the PureNature shop*.