10 green apps for more sustainability
We always have our mobile phones with us anyway, so what could be more natural than to use them wisely? There are now many apps on the market that help you to live more sustainably. The choice is as wide as the topic is varied: Apps help you choose more ecological products, check cosmetics for problematic contents or reduce food waste. You can find a selection of 10 free apps for your smartphone here.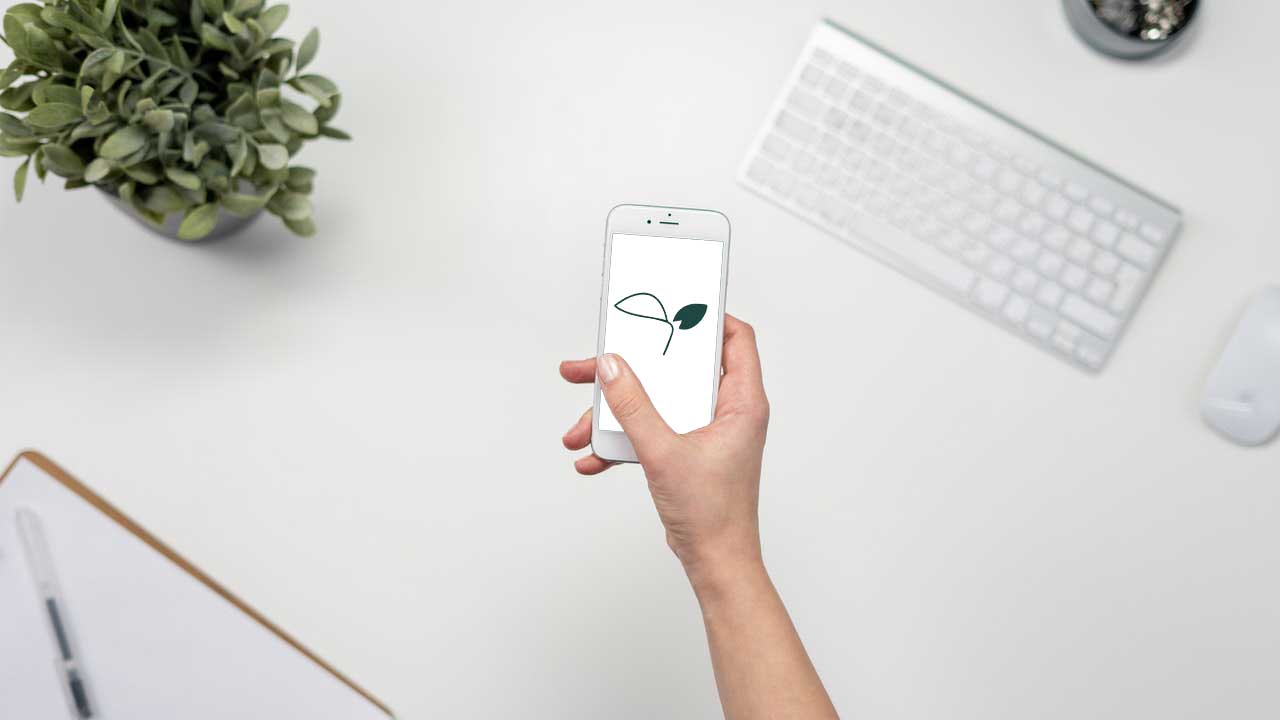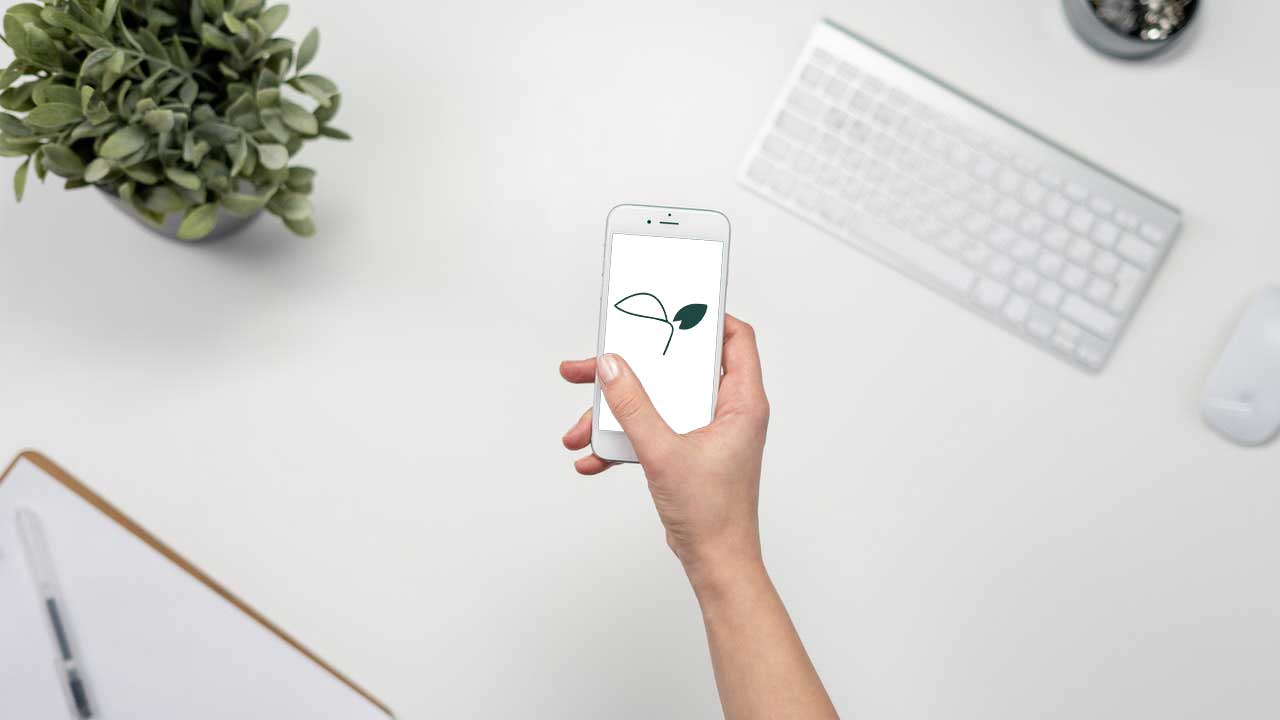 Apps on the topic: Food & Nutrition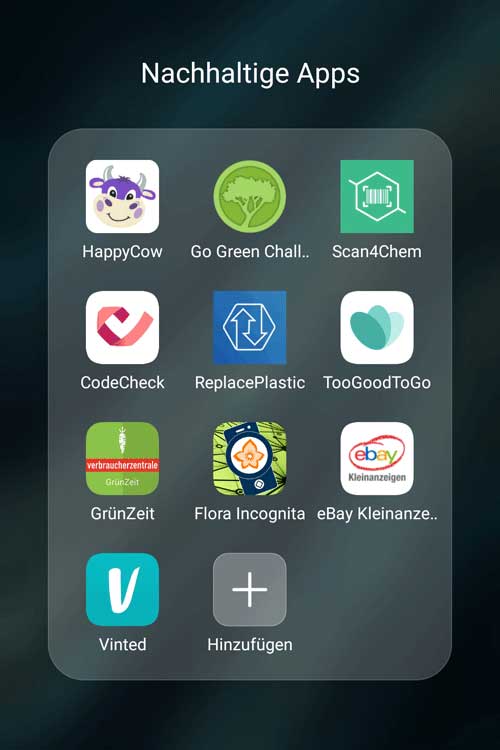 #GREENTIME
With the large selection in the supermarket, one could almost forget that fruit and vegetables do not grow all year round in this country. The lowest carbon footprint is achieved by food that is grown regionally and in the right season - i.e. without a heated greenhouse.
The "GrünZeit" app has a simple design and uses a simple traffic light system to tell you which fruit, vegetables and salads are currently in season and therefore have a low CO2 impact. It is therefore ideal for taking a quick look in the supermarket.
#TO GOOD TO GO
All along the supply chain - from the field to your own fridge - far too much food is thrown away. The "To Good to Go" app provides a starting point. As a user, you register once for free and select your location.
You can then see which supermarkets, cafés or bakeries in your area are participating and which of them are giving away food at a low price. The participating shops usually post a daily quota that you can buy for little money. You then pick up your bag of good, but soon expiring food at the specified time. What exactly you get, however, remains a surprise - because it contains what would otherwise spoil, and not an exact order.
#HAPPYCOW (in English)
A plant-based diet is more climate-friendly than a meat-heavy one. When travelling, however, it is sometimes difficult to find vegetarian or vegan restaurants - this is where HappyCow comes to the rescue. The app has a very large database at home and abroad. The comments of other users help you to assess the range of products, and opening hours and pictures are also stored.
Apps that check products
#SEALCLARITY
No matter whether it's textiles or food: Nowadays, there is a seal on almost everything. Some of them deserve the name - such as Fairtrade, Bio or GOTS - while others are merely marketing symbols of the distributing brand.
But even with seals that are basically credible, there is often confusion about what they say exactly. This can be found out, for example, with the "Siegelklarheit" app, which is part of the BMZ website of the same name. It can be seen at a glance whether it is an environmental or social label and how credible it is to be classified. If you want to know more, you can also click through and get background information.
#SCAN4CHEM
Since 2007, the Europe-wide REACH regulation has stipulated that manufacturers must provide information about the chemicals in their products - especially with regard to those substances that may be carcinogenic, hormonally active or particularly harmful to the environment.
To raise awareness of this fact and simplify the process, the Federal Environment Agency has developed the Scan4Chem app. 
You can scan the barcode of the garment, toy or electrical appliance and see at a glance if the company has already provided information about it.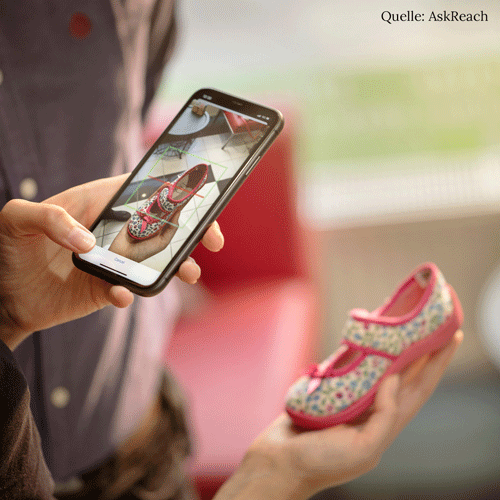 If not, you have the option of making a request yourself: To do this, you enter your name and e-mail address once. The app will then prepare your request and all you have to do is send it. According to EU law, you have to receive an answer within 45 days - in my test, it even worked within two working days.

#REPLACE PLASTIC
Replace Plastic works on a similar principle to Scan4Chem. Here, too, you scan the barcode and then send an email to the manufacturer with just a few clicks - not to ask about the ingredients, however, but to make it clear that you want a plastic-free alternative. A protest mail in three clicks, so to speak, as you can easily send it directly in the supermarket.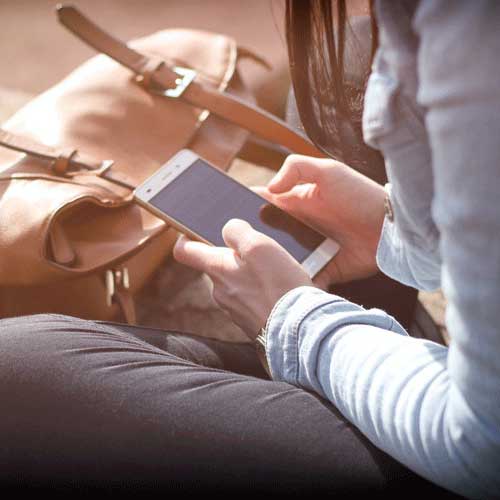 #CODECHECK
This app is a classic among apps that check products: Again, you scan the barcode and immediately get an overview of the ingredients. You are shown what is classified as safe or critical and whether the product is vegan and/or gluten-free, for example. This app also depends on the participation of the users, so it is possible that there is incorrect information or that foods/cosmetics have not yet been entered. However, since CodeCheck is used by a large number of people, the information provided is regularly improved - the principle is the same as on wikipedia.
Apps on the topic: Buying and selling second-hand
#EBAYCLASSIFIEDS
If you want to halve the carbon footprint of an item, you can simply give it a second life: sell or give away what you no longer need, and get second-hand what is just gathering dust at someone else's place. The big advantage of the ebay classifieds app is that you can enter the location so that you can pick up the item yourself - perfect for furniture or fragile items. You negotiate the price directly with the interested parties in the chat.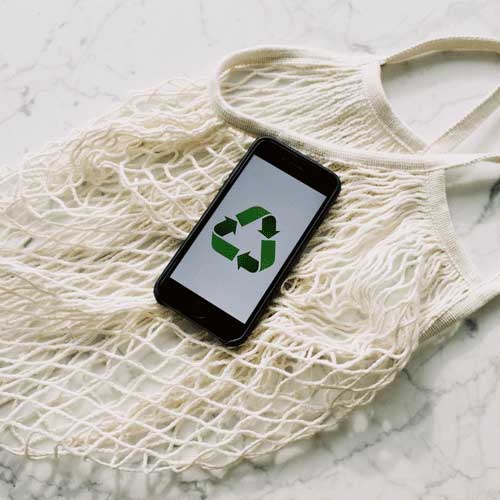 #VINTED
Formerly known as kleiderkreisel, the app has now been called vinted for some time. What has remained the same is that it is currently the largest platform for second-hand clothing, with a huge selection for adults and children. Here you are sure to find new favourite pieces in very good condition, and at the same time you can sell what you no longer need.
Live more sustainably
#GO GREEN CHALLENGE
Very simple and straightforward, but effective: the app shows you both a daily and a weekly task, which you can then mark as completed. These include things like "collect rubbish", "buy only organic products" or "do without electric lights for a day". This is sometimes more, sometimes less difficult - but it certainly encourages you to think and rethink.
In addition, you will receive tips on how to save energy, for example. 
And you?
What is your favourite app? Send me an email at nanine@bewusstgruen.de and let me know which apps inspire and motivate you!